Après-ski activities to try during your stay!
EVERY WEDNESDAY - THURSDAY & FRIDAY
Strong sensations guaranteed with the Snake-gliss'
Come and test the snake-gliss': in groups of 10 people maximum, come down the Vernette piste (from the Col du Mollard) by toboggan, all attached to each other!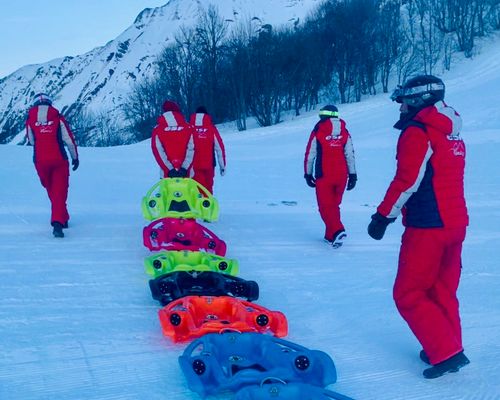 Snake Gliss'
SLEDGE DESCENT en luge
Gathering at 17h30 at club Mollard Piou-Piou

DEscription:

The sledges, all identical, fit together to form a single train driven by a monitor. They are assembled with a removable axle that allows you to make real turns for new sensations!




Sitting in your sledge, both your feet will be positioned in the sledge in front of you. So it's not several sleds but one single sled on which everyone will have to participate for the undulation to be fluid!




The seats at the front of the train are relatively quiet where you will appreciate the ride side more. (usually we put the children there). The more you go towards the back of the sledge train, the bigger the wave of the curve will be, so the sportive and sensation-hungry people will find their happiness there.



mandatory equipment:
Helmet - Snow Boots - gloves or mittens
Age minimum
From 8 years old




Maximum of 10 participants!
Book
EVERY WEDNESDAY - THURSDAY & FRIDAY
Become the next
Martin Fourcade...
With family or friends in small groups of 8 people maximum, come and test your skills after a physical effort.
Calm & endurance will be the key words.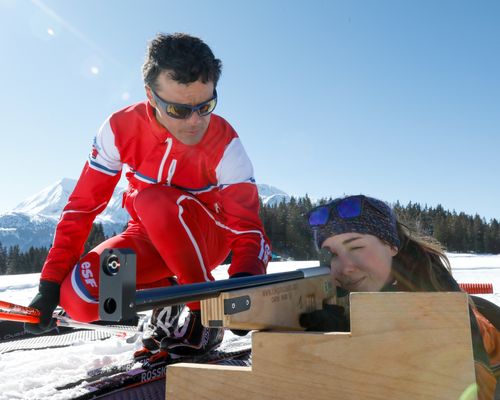 Initiation Biathlon
self control & endurance
Meeting at 17h30 at esf du PLAN

INCLUded
Carabine Laser




8 participants maximum !
Book
EVERY WEDNESDAY - THURSDAY & FRIDAY
The right gestures & the
good reflexes.
Come and discover & acquire the right gestures and reflexes to face the dangers of the mountain!
This initiation will give you the basics to evolve with more serenity and safety off-piste!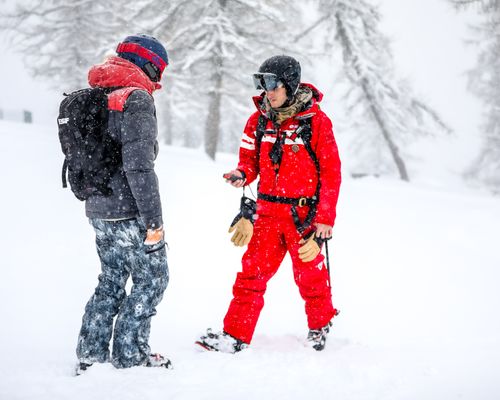 Avalanche Victim Detector Initiation
SECURITY goals
Session 1 : Meeting at 17h30: esf du Mollard

INCLUded
Security equiment included




10 participants maximum !
Book